After months of exciting and exhausting wedding planning, you and your spouse deserve some romantic time together to unwind and enjoy new experiences on your honeymoon. You may see yourselves sipping drinks on a tropical island, or jetting off to a European country and ready to explore.
Just like planning your dream wedding, creating travel and honeymoon plans take time, research and effort. It can be quite the challenge to plan the ultimate getaway on top of wedding prep, work and family time! Luckily for brides and grooms, Mallory Weiss Planning provides honeymoon planning services so all you have to do is pack your bags and get ready for adventure.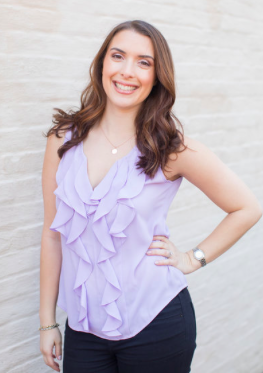 No matter what honeymoon and travel dreams you may have, Mallory and her team are here to help you plan the perfect getaway with your new hubby. We chatted with Mallory to learn a little bit more about why she puts her heart into honeymoon planning and creating dream travel experiences for her clients. Read below, and check out some of our travel-inspired invitations!
Art Paper Scissors: Tell us a bit about how you came up with the idea to offer honeymoon and travel planning services.
Mallory Weiss: I have always had a love for travel, and I remember the stress that came with planning my own honeymoon while planning our wedding and running my wedding planning business. They say planning a wedding is like a full time job, but so is the honeymoon planning and usually that falls on the groom to do. It's endless research along with recommendations from friends and family and you end up just overwhelmed.
After our honeymoon I thought more about adding this service for my clients. I started with offering Sandals trips and became a Certified Sandals Specialist but I know that the Caribbean is not for everyone. In 2017 I joined forces with Custom Travel Professionals to offer clients their dream honeymoon anywhere they want to go!
Art Paper Scissors: How do you work closely with couples to plan their dream honeymoon?
Mallory Weiss: Once a client decides they would like to use our services for their honeymoon travel I have them fill out a form that helps me narrow down suggestions and options for them. Once we have an idea of where they want to go I begin creating an itinerary that best fits them. The luxury of working with us is that this can all be done via email. I know how busy wedding couples are so I try and make this as seamless as possible. Once they love their itinerary we book it and I organize all their travel documents and update them on any changes that may occur.
Art Paper Scissors: When a couple isn't sure where they want to go, where do you recommend?
Mallory Weiss: This is one of my favorite parts of honeymoon planning! If a couple isn't sure where they want to go I have them tell me what they want to do on their honeymoon (relaxing on the beach, hiking, watersports, etc.); this helps me narrow down places for them to travel to. Usually once I get the ball rolling for them they begin to come up with suggestions too and we work as a team to create their dream honeymoon.
Art Paper Scissors: What are some honeymoon packing essentials that everyone needs on their getaway?
Mallory Weiss: Depending on the location, you will want to pick different items. For those who will be doing water activities such as swimming in waterfalls, kayaking, etc., I would suggest water shoes. Some of the waterfall areas are very rocky and you may need to climb a little to get to the falls,and no one wants to be all scratched up on their honeymoon. Speaking of scratched up - definitely bring some bug spray if you are prone to bug bites. You do not want to be covered with bug bites on your romantic honeymoon! A high SPF of sun tan lotion along with aloe is key. The sun is stronger is certain locations, and you don't realize how much it can affect you. Those are always the big ones and they are even more expensive at the airport and resorts if you forget to bring it.
Art Paper Scissors: Where's your favorite place you've ever traveled to?
Mallory Weiss: For my honeymoon we traveled to the Big Island, Oahu, San Francisco, and Napa. Those were gorgeous locations and gave us a great balance of adventure and relaxation. This may have been one of my favorite places to travel to. Its so hard picking just one!
---
Thank you to Mallory for some insight on this awesome service! To learn more about honeymoon planning, visit her website. Ready to start your travel-themed wedding invitations? Connect with the Art Paper Scissors team and we'll bring your vision to life.